Wendy Hunter Returns To The Purple Chair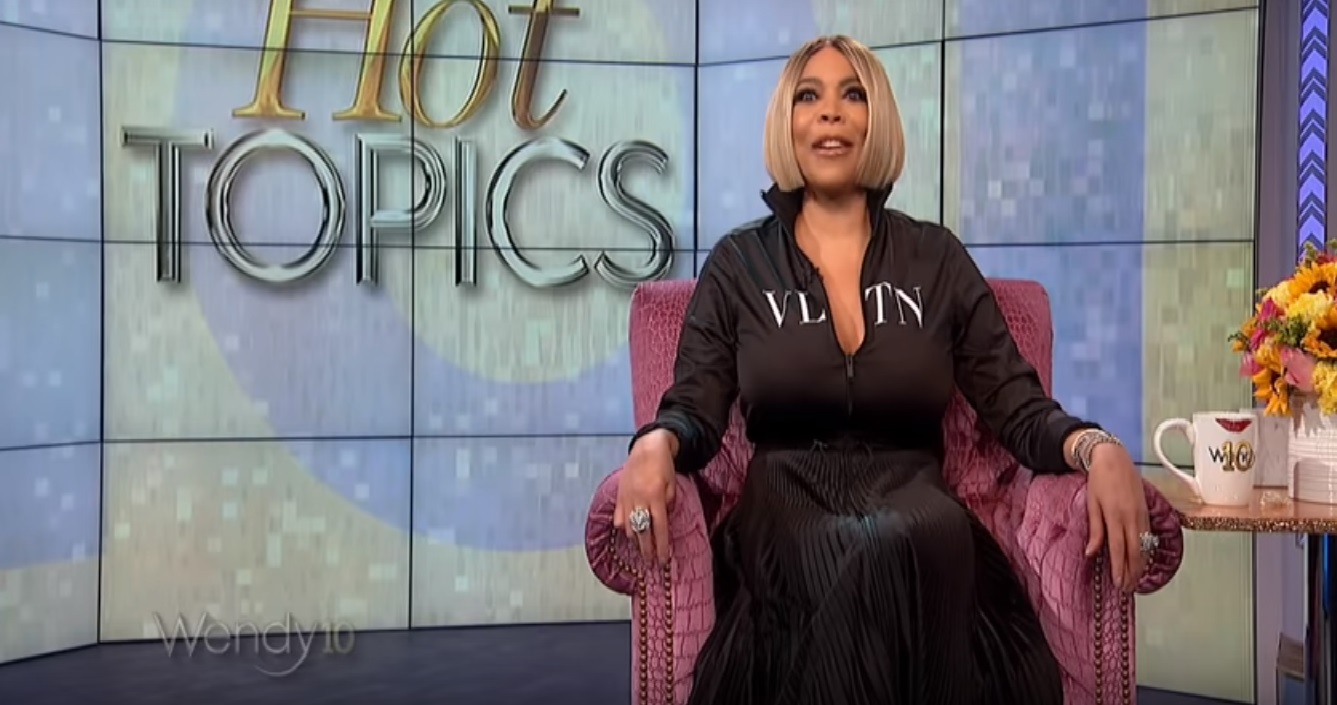 Loyal "Wendy Watchers" around the world (including myself) all tuned in this morning to witness the return of the host of The Wendy Show, Mrs. Wendy Williams-Hunter herself, after an almost three month hiatus, due to an alleged shoulder injury.
The self-proclaimed "Queen of Daytime Talk Shows" (a title that has actually belonged to West Coast TV-show host and comedian Ellen DeGeneres for over a decade), returned to her hit show this morning, March 4, donning a black VLTN tube top, long black skirt with white sneakers, a short blonde bob, and a smile. 
After thanking the audience and trotting over to the purple chair like she normally does, Wendy addressed her health issues, informing the studio audience and at-home watchers that she is "swell" and so thankful for her medical team. 
However, while this is good news, fans weren't here for it (I know I wasn't)! 
Wendy rambled on for what seemed like forever but what was actually 5+ minutes, about her health, which, to me, seemed like she was deliberately avoiding the elephant in the room. 
After discussing her prognosis, she dove right into what she does best, "Hot Topics", starting with the Jussie Smollett incident. 
However, if you were one of us who stuck around to see if she would still bring up her real life hot topic, then you were in luck (sort of)!
Wendy did what many of her loyal watchers and regular Youtube commenters said she would do: either avoid the situation altogether or randomly comment about it then casually dismiss it; and they were right! She did both!
Not only did Wendy take more than five minutes into her monologue to even bring up the topic, but when she did, it was her regular schmegular flashing of her wedding ring, referring to herself as "Wendy Hunter", and declaring her undying love for her "lover and best friend" husband. 
If you haven't yet seen the episode or would like to see it again, click here to watch Daytime Tea Time's Youtube video which actually shows the part of Hot Topics where Wendy addresses the rumours (a clip that The Wendy Show's Youtube page had not yet uploaded up to the time of me posting this). Also, peep a sample of Wendy's quote below:
"...I am still very much in love with my husband. And anybody who's been married for five minutes or 500 years, YOU KNOW marriages have ebbs and flows, marriages are not easy. Don't ask me about mine, until you see this (pointing to her ring) gone, and it ain't goin' anywhere! Not in this lifetime."
Obviously a quote like this coupled with Wendy publically sticking up her for man by flashing her ring, does not sit well with many of the talk show's fans (and other wives around the world), especially when Wendy is well aware that photos and other pieces of evidence exist of Mr. Hunter strolling around town bare-faced with his alleged mistress.
Yet, as an aspiring journalist myself, unlike Wendy, I want to be fair.
For someone who says it like she means its, Wendy has indeed admitted several times on her show, specifically during "Ask Wendy", that during the show, she is "Wendy from Jersey; a journalist and graduate of Northeastern University", who will never, in her real life, do the things that she advises her audience members to do, because as soon as the cameras stop rolling, she immediately returns to being "mommy" and "Mrs. Hunter". 
This type of behaviour is obviously here to stay and so is her husband and their marriage. 
I applaud Wendy for not wanting her twenty-five year marriage to come to an end; in this sense, I guess she's old-school and takes her vows seriously. But what about Mr. Hunter's vows? 
What happens when there is physical evidence from multiple sources that were made public for the world to see, which caused her health (whether she wants to admit it or not) to fail so much that she had to miss work for two months (when we all know that she doesn't even like to take two-WEEK vacations)?
We get that this is Wendy's day job and that she gets paid to talk about others, and that she has a normal life to live when she exits the building, but the last time I checked, dealing with your husband having an on-going affair with a woman who is allegedly pregnant, and allegedly lives up the street in a house with a car (that were both purchased by Mr. Hunter with Wendy's money [allegedly]), are not (or SHOULD not) be normal "ebbs and flows" of a marriage of "five minutes or 500 years". Take it from this 99-year-old Italian man who filed for divorce after 77 years in 2011, upon learning that his then 96-year-old wife had an affair in the 40's. WAKE UP! Marriage shouldn't be about quantity, although that is a goal, but rather about quality! The quicker Wendy and others like her realize this, the better they will be from inside out. 
I don't know what Wendy's husband has over her, but it must be powerful to have her, on numerous occasions, declare her love, her ring and her last name for him for the world to see. Let's just all hope and pray that whatever it is does not lead her down a path that she cannot return from. As host of The Breakfast Club Morning Show, Charlamagne Tha God said, "I don't f*** with Kevin. I think he's a terrible human being. I would just tell you that I hope Wendy Williams wakes up before one day she doesn't wake up."