Season Finale of ABC's: The Fix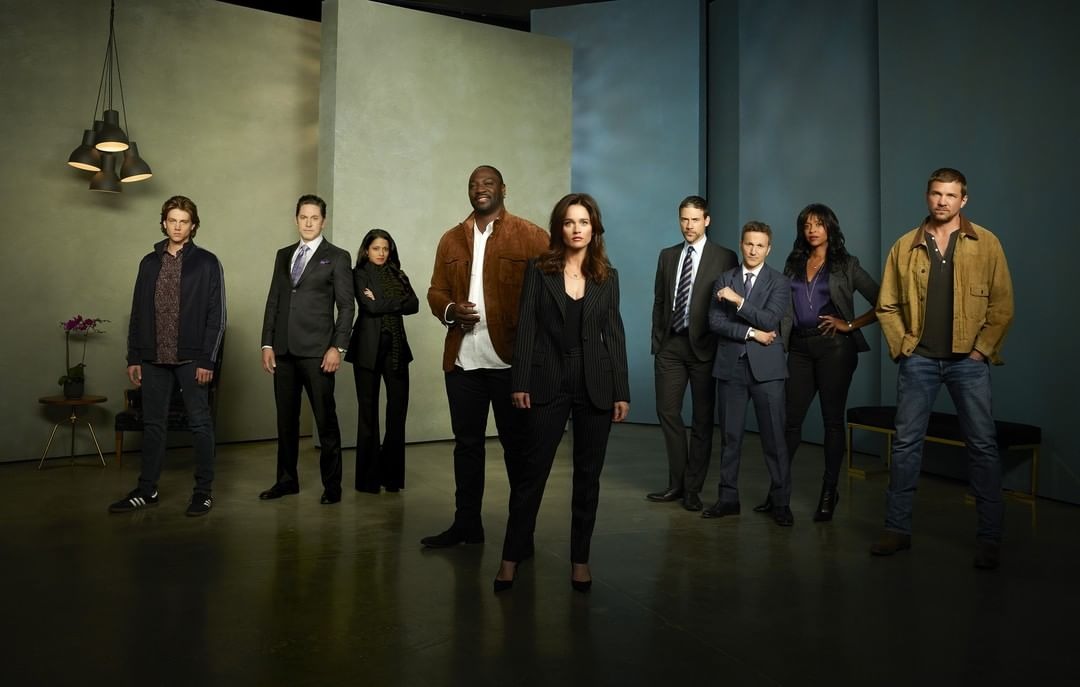 It's Monday, so you know what that means!!! Another high-intense, fast-paced episode of The Fix! But, alas! not to our avail, as the show came to a bitter-sweet end last week Monday, the 20th.
Clearly I'm still in shock and have not yet come to terms with the show ending, which is why it's taken me a full week to write this review. I've been back and forth, wondering if the show ended perfectly and did what it came to do, or if there should be a season two, both of which I hope to figure out by the end of this review.
The Fix, which was executive produced and written by #girlbosses, Elizabeth Craft, Sarah Fain and Marcia Clark (former OJ Simpson prosecutor), first graced our TVs on March 18, 2019, and has kept me and thousands of others hooked all the way through to its end (you can read my season premiere review here), and it definitely did NOT disappoint!
However, the series, which was networked by ABC, was packaged as "A 10-episode television event from Executive Producer Marcia Clark" (according to the show's official Instagram page), which is where my frustration and indecisiveness lies because I've seen this before. 
Fox's The Following (2013), another fast-paced, high-intense crime drama, was also packaged as a limited-episode TV event, but went on to complete two additional seasons before being canceled. Without comparing the two, despite their similarities, I don't think there is necessarily a need for The Fix to have a second season, which is also how I felt about The Following. 
Personally, I loved the way both series first seasons ended. I thought The Following's was perfect and I didn't want it to be touched or for anything to be added to the storyline, and I remember tweeting and posting this on the show's Facebook page, trying my best not to sound like a hater or Debbie Downer. Still, all I was thinking was, 'why #fix it if it's not broken?', but the cast and crew surprised me by bringing even more heat to the second season (until they killed off my fav character (the show's antagonist) -- I literally cried which I never do! Shout out to James Purefoy and Kevin Bacon). 
However, that's exactly how I feel about The Fix. The finale came together so well and wrapped up every storyline so perfectly, that I can't imagine anything new that a second season could bring (although I'm sure the show's writers can easily whip up anything under their sleeves). It's just, as a fan, a viewer and a lover of all things original, I think the show did what it set out to do: bring the heat to ABC and viewers with 10 episodes. Not many shows can attest to that!
Without giving too much away, the finale literally gave us all the answers to every question: who killed Jessica and why; the nature of Maya's and Matthew's relationship, Matthew's and Effy's relationship and Maya's and Riv's relationship; who was Maya's stalker and why; who planted the jacket at the crime scene and why; Star's allegiance to her family; and most of all, Sevvy's sentencing both in the court of law and outside of it. Everything literally came full circle. 
I don't think I've ever seen the inner complexities of a TV "villain" play out as much as I did through Sevvy and it was beautiful to watch. At the beginning, he's angry and vicious towards Maya, but throughout the remaining nine episodes the show takes us on a moral, psychological and emotional journey of a man who may have really been innocent all along. We see Sevvy battle with each of his children, his ex-wife, his lawyer, but more powerfully, himself, which, in the end, is what breaks him down the worst.
Sevvy knows that he didn't kill Jessica, but #spoileralert, turns himself in anyway for the murder of Gabe's mom which he did actually commit, although he was not found guilty for it at the time. Sevvy finally stops hiding and running away from his past and instead faces it and accepts consequences that he knows he should have from the start; thus nicely wrapping up the show. 
Sevvy surrenders his life and freedom for Gabe's, so that Gabe can live normally and guilt-free; Julianne acquires Sevvy's mansion and assets; Star is finally free of the entire Johnson clan; Maya finally has Sevvy behind bars and found out what Matthew did which allows her to finally be free of feelings towards him and accept Riv's proposal; Ezra and Loni join forces; Maya's and CJ's friendship is stronger than ever; Maya's stalker is out of the picture, but so is Ezra's best friend Buck; Ezra finally got what was coming to him and can now begin to break his gambling addiction; and viewers are left to revel in the timeless tropes of good vs evil and innocence vs guilt both morally and lawfully. 
In my opinion, there's no need to add to something that's ended so perfectly, despite the wonderful cast and crew, especially when the antagonist has accepted their fate. The only way I can see there being a second season is if Maya went after someone else, and I just can't imagine the show continuing without the great Sevvy Johnson (and Ezra Wolf right by his side); and since Sevvy kicked Ezra to the curb at the very last minute, I say, as much as it hurts, leave The Fix just where it is in the history books and appreciate what it did in 10 episodes that many other shows can't do in 50. 
The Fix came in for a season and a reason and gave its fans a thrill out of this world! Yet, as much as I would like the show to continue, so much so that I didn't know whether to name this article "Season" or "Series" Finale, I think it ended perfectly. However, this isn't to say that Marcia Clark, Elizabeth Craft and Sarah Fain can't reunite on another series for #Netflix (or another network) that offers a longer storyline :) since ABC can't appreciate greatness! 
But, anywho, until then, it's forever #TeamSevvy for me!