A Dose Of TV's New Addiction: ABC's "The Fix"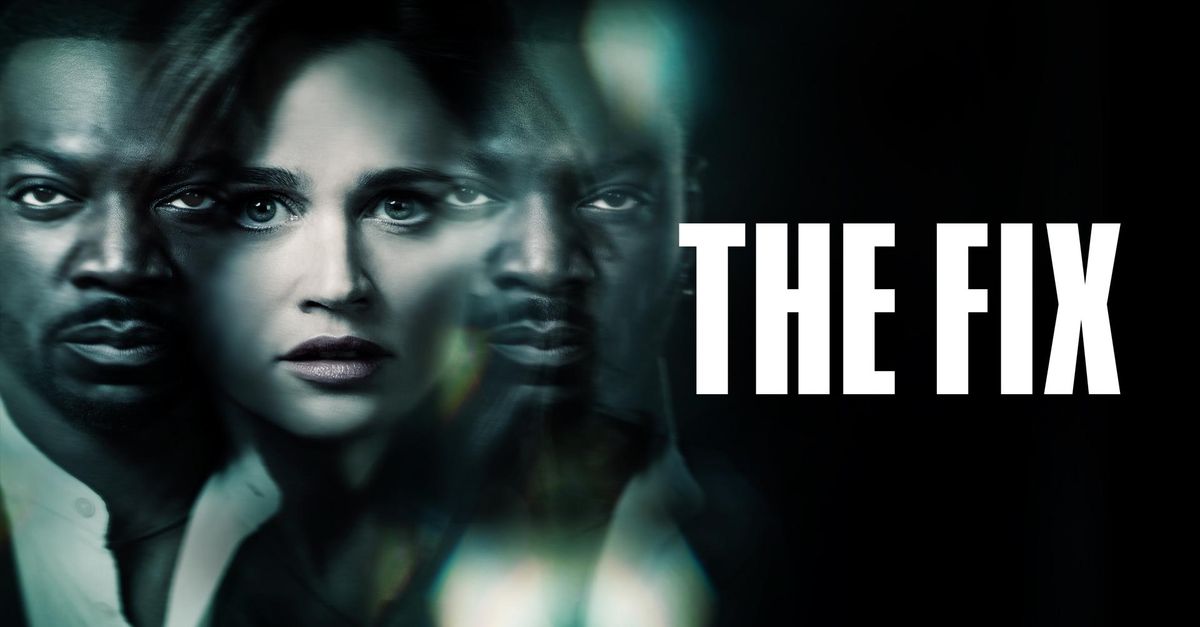 TV's new drama, The Fix, is literally just that: my new Monday night fix!
The series, which premiered March 18 at 10pm on ABC, follows Maya Travis, played by The Mentalist alum Robin Tunney, an LA Prosecutor who flees for a quieter life, after losing a high-profile murder case, but returns eight years later when the killer, Sevvy Johnson, played by Adewale Akinnuoye-Agbaje (Lost), strikes again. 
And it did not disappoint!
Packed with equal parts drama, comedic relief (mostly from District Attorney Alan Wiest, played by Breckin Meyer, as well as Ares Ahn, played by Abraham Lim), and modern swag, The Fix is definitely one to watch.
The show was created by lead prosecutor in the O.J. Simpson Trial, Marcia Clark, alongside Elizabeth Craft and Sarah Fain, so, it is definitely a woman's world! However, what I love about the show already, after only having watched the first episode, is that it tells one story from multiple points-of-view, not just Maya's. 
At first, it's easy for viewers to believe that Sevvy has indeed killed his girlfriend, especially if connecting the series to Clark's connection with O.J., but the writers and actors do an amazing job of keeping the audience on their toes!
The show offers quite a talented cast with: Adam Rayner as Matthew Collier, Maya's closest colleague and ex-lover; Marc Blucas as Riv, Maya's current boyfriend; Merrin Dungey and Mouzam Makkar as Maya's colleagues C.J. and Loni, respectively; Scott E. Cohen as Ezra Wolf; Sevvy's Attorney and only friend, and Taylor Kupa as Jessica Meyer, Sevvy's murdered girlfriend.
Guest stars also include: Daniella Alonso as Effy, Matthew's wife; Julian Acosta and Robbie Jones as Detective Diego Ramon and Detective Vincent North, respectively; Chasten Harmon, Mitchell Edwards, Alex Saxon & Alyssa Owens as Sevvy's children Star, Severen Jr., Gabriel and Sunny, respectively; and Robin Givens as Julianne Johnson, Sevvy's ex-wife, along with a host of talented actors to come.
With a little bit of a CSI: Miami and The Following vibe, The Fix definitely serves modern murder goodness! If you are a fan of legal dramas with a strong female lead, by the looks of what's to come this season, we can all expect to be hooked on ABC's hottest addiction!

Cast: Robin Tunney, Adewale Akinnuoye-Agbaje, Adam Rayner, Merrin Dungey, Breckin Meyer, Marc Blucas, Mouzam Makkar, Alex Saxon, Scott Cohen, Taylor Kalupa, Robin Givens, Robbie Jones, Vannessa Vasquez, Chasten Harmon, Alyssa Owens, Rich Ting, Mitchell Edwards, Abraham Lim, KJ Smith, Robert Wisdom
Created by: Marcia Clark, Elizabeth Craft, Sarah Fain
Airs: Mondays 10:00pm EST (ABC)