Managing MS: Justice Major's New Life with Multiple Sclerosis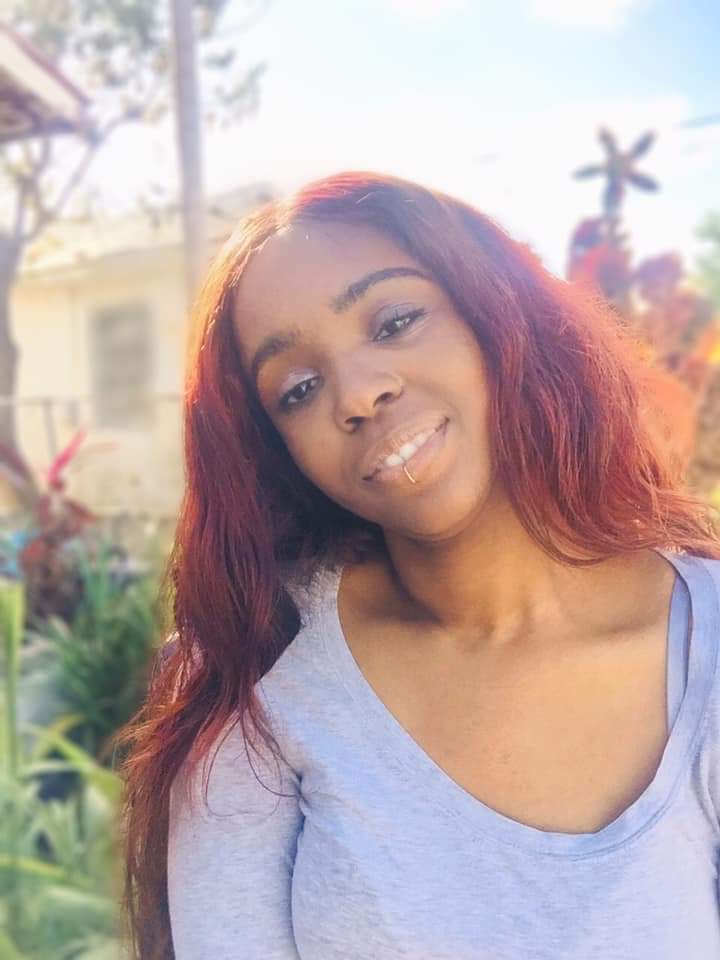 For the average 21-year-old, life is a walk in the park. But for Justice Major, seven years ago, walking up a flight of stairs that she had walked up and down a dozen times before, became literally impossible.
"I think it started in Orlando when I went to Costco ... my leg, both legs, they fell asleep, like, twice," said Major. 
Major's mom, Patricia, who is her primary caretaker, explained that every summer, she and Major would visit her now-deceased brother, who lived in an upstairs apartment, in Orlando. 
"She kept saying her legs felt 10 times worse than it feels when they fall asleep," said Patricia. "She said it was coming and going, so I was wondering what it was. When we went to Costco, I had to put her in the trolley (shopping cart) and wheel her around the store because her legs were too weak for her to walk."
Major explained that upon her return to Nassau, she visited South Beach Clinic where she was diagnosed with having neuropathy (damage/dysfunction of one or more nerves). 
"This wasn't false because I guess neuropathy is a part of MS, too," she said. 
Multiple sclerosis, commonly known as MS, is a chronic disease that primarily affects the central nervous system (brain and spinal cord). It occurs when the body's immune system attacks healthy nerve fibres in the brain and spinal cord, which results in inflammation that destroys nerve cell processes, causing electrical signals in the brain to become altered.
"She (the doctor) gave me some muscle relaxers, but I was having a lot of headaches, too, so my sister suggested I see Dr. [Edwin] Demeritte," said Major.
Dr. Edwin Demeritte is just one of three neurologists in The Bahamas and the only paediatric neurologist, according to bahamasneurology.com. 
"We thought it was just neuropathy, but she (Major) started to complain that it was getting worse. So, we went to Dr. Demeritte, which was very expensive, but he kept saying that he could not make any judgements without an MRI, but MRIs are expensive and we couldn't afford it at the time," said Patricia.
The MRI (magnetic resonance imaging) creates very detailed images of the organs, tissues and nerves in the body - the most effective in detecting a disease such as MS.
Major also revealed that she discontinued her college enrolment because of vision loss. 
"I told my psychology teacher I couldn't see the board or the test that was right in front of me and she told me to get my eyes checked afterwards. So, I saw an ophthalmologist but she didn't see anything. After that, we went back to Dr. Demeritte but he insisted that he could not say anything without an MRI. But he gave me Lyrica (used to treat pain caused by nerve damage)."
Patricia explained that although her daughter had Lyrica, things "went awry". 
The diagnosis
While Major's health deteriorated with every waking moment that passed without securing the money needed for the MRI, a light at the end of the tunnel appeared in the form of a person, whom the Majors would like to keep anonymous, who had the exact amount needed.

"We had to stoop low and start asking people for donations and stuff like that. But a certain person we went to gave us all the money ($3k - $1k for each MRI)," Patricia explained.
"We went to [Dept. of] Social Services and they turned us around and did all kinds of things. They said someone would come to the house and never came. They asked us, 'How are you going to pay us back?' I said, 'If I was going to pay you back, I wouldn't have to come to you in the first place.'"
Patricia noted that during the wait time between her daughter being prescribed Lyrica and receiving the $3,000 donation, Major experienced a horrible relapse.
"She couldn't even walk to get into the MRI [scanner]; her legs kept collapsing and that was so scary," said Patricia.
Upon receiving the results, the pair went to Dr. Demeritte right away, but mom immediately felt uneasy.
"I knew something was wrong when I saw the nurses calling her into the room," she said. 
When the neurologist determined that MS was in fact what Major was experiencing, Patricia said she was "devastated". 
"You don't know what kind of child you're going to get. You don't know how someone is going to live their life and how they're going to feel. Justice is the youngest out of five. They say it's not hereditary but my oldest daughter has nerve problems, too," said Patricia.
Risk factors of MS include age (around 20 or 40); sex (women are more at risk); family history; certain infections (mononucleosis); race (people of Northern European descent are more at risk); climate (countries with a temperate climate); low levels of vitamin D (low sun exposure); certain autoimmune diseases (thyroid, type 1 diabetes, IBD, and more); and smoking. 
Although Major's oldest sister also experiences nerve pain, she was never diagnosed and is still able-bodied, while Major is confined to a wheelchair, due to a complete loss of use in her legs. Other than her sister, there is no family history, aside from her maternal grandmother, who died of colon cancer, and her mom's father being of Cuban descent. 
"No doctor knows," said Major on how she got the disease. "They're trying to make some hypothesis up but nothing really sticks."
She added that Dr. Demeritte had always suspected MS, but also a brain tumour or ASL (amyotrophic lateral sclerosis - which also affects the nervous system resulting in loss of muscle control), but he eventually ruled that out.
Upon Major's diagnosis, the doctor immediately prescribed Solu-Medrol (for its anti-inflammatory/immunosuppressive effects).
"He (Dr. Demeritte) put an IV in her hand and every day at the same time we had to go back and she had to stay in there for a few hours for five days," Patricia explained.
The procedure successfully treated the swelling and vertigo in Major's brain and spine, which allowed her to go into remission for a few months.
A common occurrence in people with MS is a relapsing-remitting cycle, where majority of patients will experience relapses with symptoms such as fatigue; numbness in the legs and arms; tingling in the legs, feet, arms and hands; blurred vision, double vision or a total loss of vision; an unsteady gait; and generalized weakness, especially in the legs and arms - all of which Major experiences, to date; and a period of remission that can be short or long-term.

Living with MS
Major, who is now 28, is unemployed, due to her frequent relapses.
"It's hard to get a job. I can't write properly, so I try to come out here (in her living room) to at least sit up (in her wheelchair and sometimes the couch) instead of laying down all day because I feel like it plays with your mental health," she explained. 
"I don't want to say the word discriminatory but ... I kind of feel like this country isn't for disabled people. MS is a thing where even if you get the job, you don't know when you're going to have a relapse, so they write you off as a liability right away because it's so unpredictable."
Major also experiences common MS symptoms such as forgetfulness, slurred speech, problems with bladder, spasticity (muscle stiffness) and spasms in her legs.
"I also had dizziness, couldn't feed myself, bathe myself; and tiredness," she said.

And while low sun exposure is a risk factor, too much sun or heat for Major actually exacerbates her condition.
"Anytime it gets hot, I feel bad. Summer is the worst. I'm supposed to catch some sun 10 minutes every day but I don't do it most of the time," she said.
For major, the biggest challenge is not knowing what triggers her relapses as they occur at any moment. 
"Mentally, it's a lot of anxiety, especially about what's going to happen next," she said. "I feel like that's how everyone felt, like, when will your next attack be? Random flare-ups? Nobody even knows and that was anxiety on its own because it's like people don't know what causes it, so what do I do to not relapse?"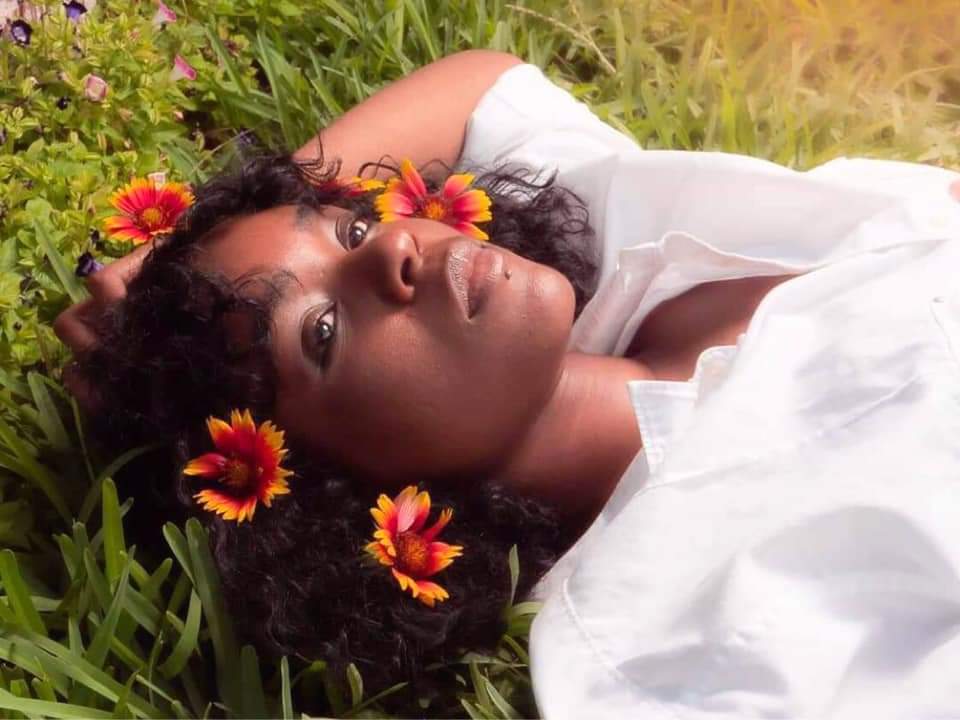 Major also expressed feeling self-conscious about being in a wheelchair.
"I feel like people judge and compare the wheelchair to my intelligence. They assume I'm younger than I am and talk to her (mom) instead. But she tells them, 'She can talk.'"
Major, who attends physical therapy, recognizes that the COVID-19 pandemic and being confined to a wheelchair have done more harm than good to her self-confidence and abilities.
"Sometimes, I don't have the motivation. I'm like, 'What am I going to do that (physical therapy) for?' It's just a continuous cycle of feeling bad for yourself and not [wanting to be] seen because people stare and whisper and stuff like that," she said.
Her mom agrees.

"She stopped going out. She misses out on a lot because she won't go out with her friends. We (she and Major's sister) try to get her to go to the mall, she doesn't want to go. She doesn't want to go anywhere; the mall, food store, nowhere," Patricia explained.
"I know she's still young and sees everybody else go on with their life; they get married, they have children and that would put you in a state of depression. We used to go camping on Rose Island every Easter, but we haven't been since 'Pinky' (her nickname for Major) was diagnosed because of the heat. We've been on the beach once and couldn't even stay long because she feels weak."
Major is also a part of a group therapy session, with well-known psychiatrist Dr. David Allen, which she said she would recommend to anyone experiencing a chronic illness; and a member of The MS Support Group of The Bahamas, led by David Beneby Jr., a fellow MS warrior. 
"The leader, David, has a very good outlook. He's like whatever happens, happens; I'll just take it as it comes. But others are like, man, I'm in pain," she said. "But with MS, I don't have pain, I have numbness."
Major confessed that she would sometimes like to feel something rather than nothing, as she recalled a moment when she didn't even know that she was accidentally burned by a pot her mom was carrying. 
"I was like something probably cut me, but when I looked down, it was a burn. So, that's dangerous within itself."
Despite not being able to feel, sometimes, mom joked about how her daughter doesn't like to say that she helps her bathe, only that she helps her get into the shower.

"My husband took the tub out, so now we have a shower, so she can get inside; and we have the bars and a shower chair," she said.

However, she noted that her daughter's physical therapists see this as an impediment rather than as help.
"She (physical therapist) thinks that's the worst thing for people with MS to have but we need it," said Patricia. "She would say, 'That's why she's like this now because y'all are catering to her too much. Let her fall, so that she can learn how to get up and do things for herself.'"
Major's new doctor agreed.
"Even when I didn't think I had relapses, Dr. [Charles] Rahming would tell me I did because I wouldn't be able to move my toes like I could've during my last visit, or even touch the space between my eyes because my hand would go all over the place."

A hopeful outlook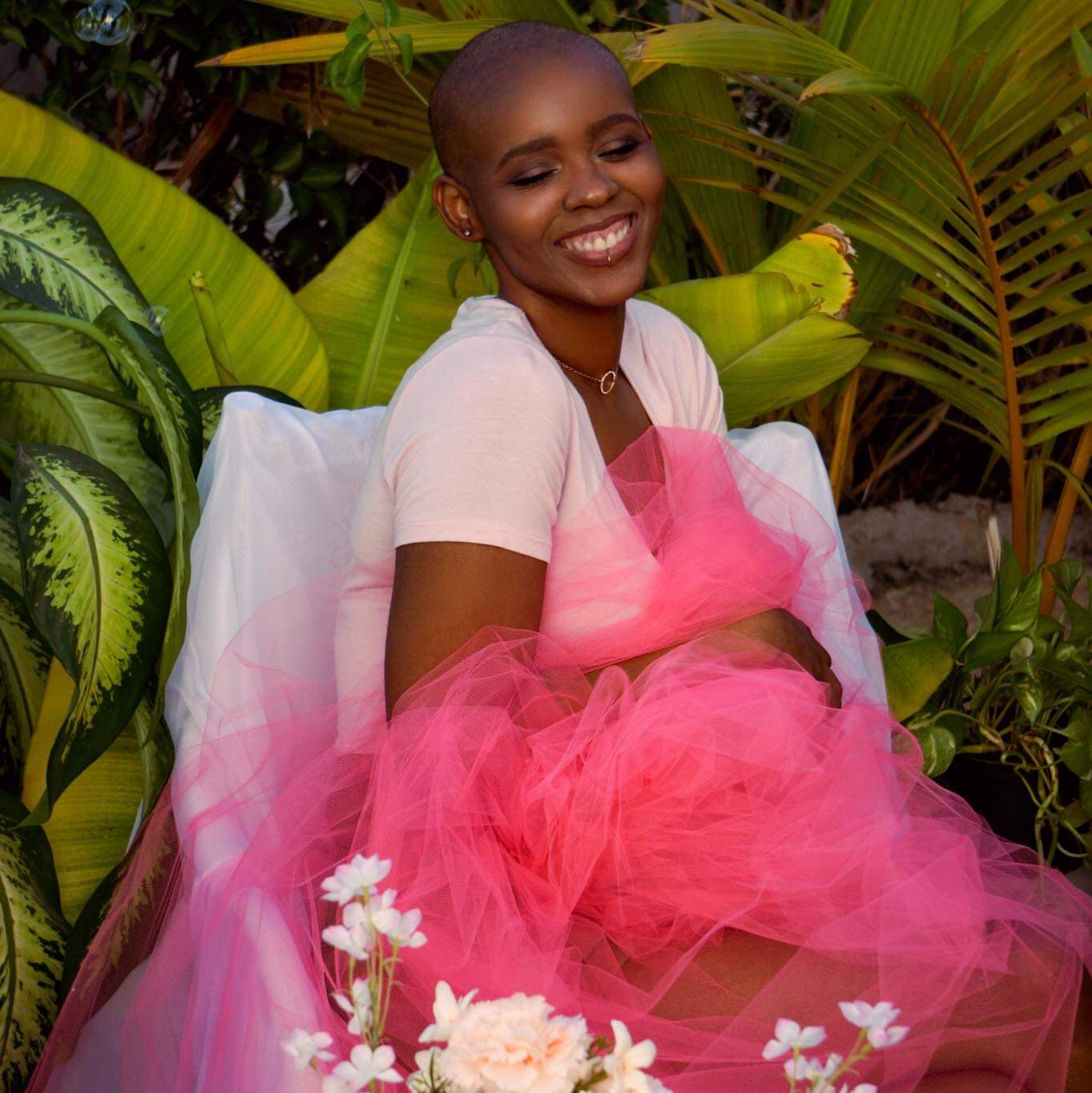 While Major's condition will continue to deteriorate, as there is no cure for MS, she does not entirely consider herself disabled.
"I don't see anything as impossible, I just see it as harder," she said. "Sometimes, I notice that I'm incapable of doing something but other times I'm like man, I could do anything. But very rarely do I think this way because then I look on Twitter and I see that everyone is working and I'm not working and I think, 'Hmm.'"
And while doctors have warned Major that having children is possible but may trigger a relapse, she admitted that she hadn't really thought about that part of her life. 
She did, however, admit that she once thought that it was unfair that she has this disease.
"I used to think [it was unfair] but through all the things I've learned, I don't think so at this age I am now," she said. "People would ask me how much could I take, but I have to look at the fact that some people have it worse, and it's very sad that I have to think that way, but it could be worse."
Despite the downside of MS, there are also things Major looks forward to. 
"My good days look like watching Spoken Word; anything around poetry, I like seeing," said Major. "Or if I write something, like a journal or poem, and I'm very good, which isn't a lot because I have real writer's block, I'm happy about that. In fact, David Beneby Jr.'s book 'Stand Up: A Survivor's Journey with Multiple Sclerosis' is pretty good. It's inspiring."
She credits talking about her journey with MS on Twitter with bringing her joy because she has an avenue with which to get it out. 
"Even the fact that I get out of my bed sometimes, because that's not something I want to do some days, I feel progression," said Major.
With seven years down and a lifetime to go, Major is content with learning to live her new life.
"I don't hope for a cure anymore. I used to but I just say learn to live with your disability. Learn what to do and what not to do and how to go about it," she said.
"Someone presented the question to me: 'If today or tomorrow, you could be cured, would you want to be?' And I would honestly say no, from all the people I know now and just living with this disease, I think I'm a better person with MS than without it."
As for her mom, she just wants to see her daughter be able to take care of herself more with the help of more available resources.
"I would just like for her to do more things for herself. I don't know whether she would be able to walk but I think that I would want the government to try to recognize disabled people more, especially those who can't afford healthcare. People who are disabled want to feel like they are people, too," Patricia explained.
"You shouldn't have to suffer because of something that you can't prevent. [Dept. of] Social Services and National Insurance should be more aware/accessible for people who need help and not make people feel like they're begging for something. A lot of people have pride and there should be a section at these government entities specifically for disabled people."
Both mom and daughter also stressed the need for stricter penalties to be enforced upon members of the public, who are clearly not disabled, who utilize disabled parking spots.
"There is supposed to be somebody who is looking out for disabled people," said mom. "It should be put in law that people's cars get towed or that they are fined for parking in disabled spots, then maybe they'll stop doing it."
As for what Major wants to see for the MS community in The Bahamas, "recognition". 
"When I say MS, people think muscle weakness, but it's not a muscle disease, it's a nerve disease," she explained. 
"Recognize it. Actually learn more about it. A lot of movies that portray MS are very dramatic about it, but I would like to see more recognition for MS."
                                                                                        * 
World Multiple Sclerosis Day 2022 was Monday, May 30, with the theme: Connections. You can honour multiple sclerosis by wearing orange and using the hashtag #Connections to unite yourself and your community with those who are fighting in silence and out loud. 

If you suspect that you or a loved one may be at risk for, or currently experiencing symptoms of, multiple sclerosis, or if you want to learn more about the condition, click here.